About Us
Machinery & Spares is the pioneer company of The I.S. Chawla Group which is a group of Engineering Companies catering to the needs of Capital Equipment for a large number of industries which include Automobile Ancillaries, Pre-fabricated Structure Builders , Sheet Metal Fabricators, Pumps & Valves Manufacturers, White Body Goods Manufacturers, Ship Builders, PipeLine Projects, Lighting Pole Manufacturers and so on.
Our INR 900 million group has its inception in the establishment of Machinery & Spares, one of the pioneers in Engineering Goods Companies in the early 1950's in Mumbai. Machinery & Spares catered to the growing engineering needs of Independent India and has now specialized in the supply of quality Sheet Metal & Workshop Machinery.
MANUFACTURING ARMS
What sets Machinery & Spares (M&S) apart is it's Manufacturing Arms: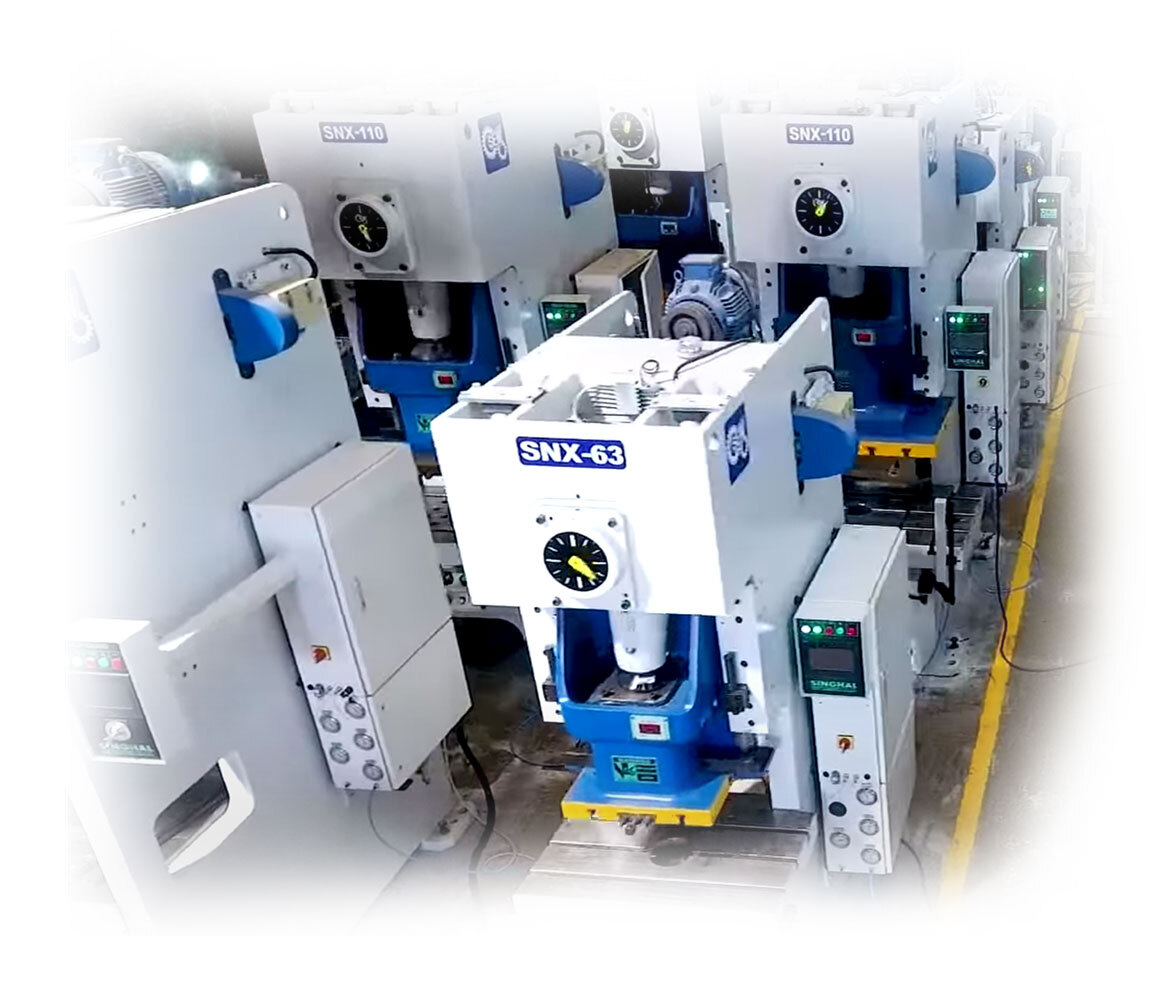 Singhal Power Presses Pvt. Ltd. (SEW Presses) has established itself as India's leading manufacturer of Power Presses which are largely used by Automobile Industries such as ancillaries of Toyota, Hyundai, Maruti, Honda, Tata, Mahindra, TVS, the Hero Group etc. Our Power Presses cater to a large need with capacities up to 600 T. In addition our pneumatic clutch driven presses are available in a variety of constructs which include : Cross Shaft 'C' Frame, 'H' Frame (Straight Sided), Hybrid / Ring Frame, Link Motion, High Speed, Two Point Double Crank Presses etc.


Gujarat Lathe Mfg. Co. Pvt. Ltd. (PANTHER Lathes) is one of the most successful All Geared Lathe Manufacturer in India. Since it's inception in 1989 it has continued to grow and innovate to provide the best in Lathe Machines. Like its sister concerns, Gujarat Lathe too provides a complete range of machines which cater to various industries and job profiles. Some of Gujarat Lathes prominent clients include Larsen & Toubro, BHEL, Essar, FAG Bearings, Hazira LNG, Jindal Saw, Nilkamal, Niton Valves & Thermax.

Key Facts of the I.S. Chawla Group of Companies
Turnover : INR 900 Million

Year of Establishment : 1954

Number of Employees : 300

SMERA Rating of SE 2A ( High Performance Capability &High Financial Strength )

Offices : Mumbai, Bangalore, Chennai, Baroda, Faridabad, Pune & Rajkot

Show Room : Rabale ( New Mumbai )

Additional Presence : Kolkatta, Indore, Delhi, Guwhati & Bhillai
.